Rick Caruso
FOUNDER AND EXECUTIVE CHAIRMAN
A renowned business innovator, dedicated civic leader and actively-involved philanthropist, Rick J. Caruso is the founder and Executive Chairman of Caruso®, one of the largest and most admired privately held real estate companies in the United States.
Under Rick Caruso's leadership, the company has achieved a compounded annual growth rate of nearly 20% since its inception.
Caruso started his career as a real-estate lawyer in the corporate finance department of one of the nation's largest law firms. Thereafter, he transitioned from law to pursue his lifelong passion for development, establishing Caruso Affiliated Holdings in 1987. Ignoring the traditional "shopping mall" approach to retail, he adopted a fresh, new strategy for development and revolutionized the industry with imaginative retail and mixed-use destinations that serve as timeless and beloved centers of town.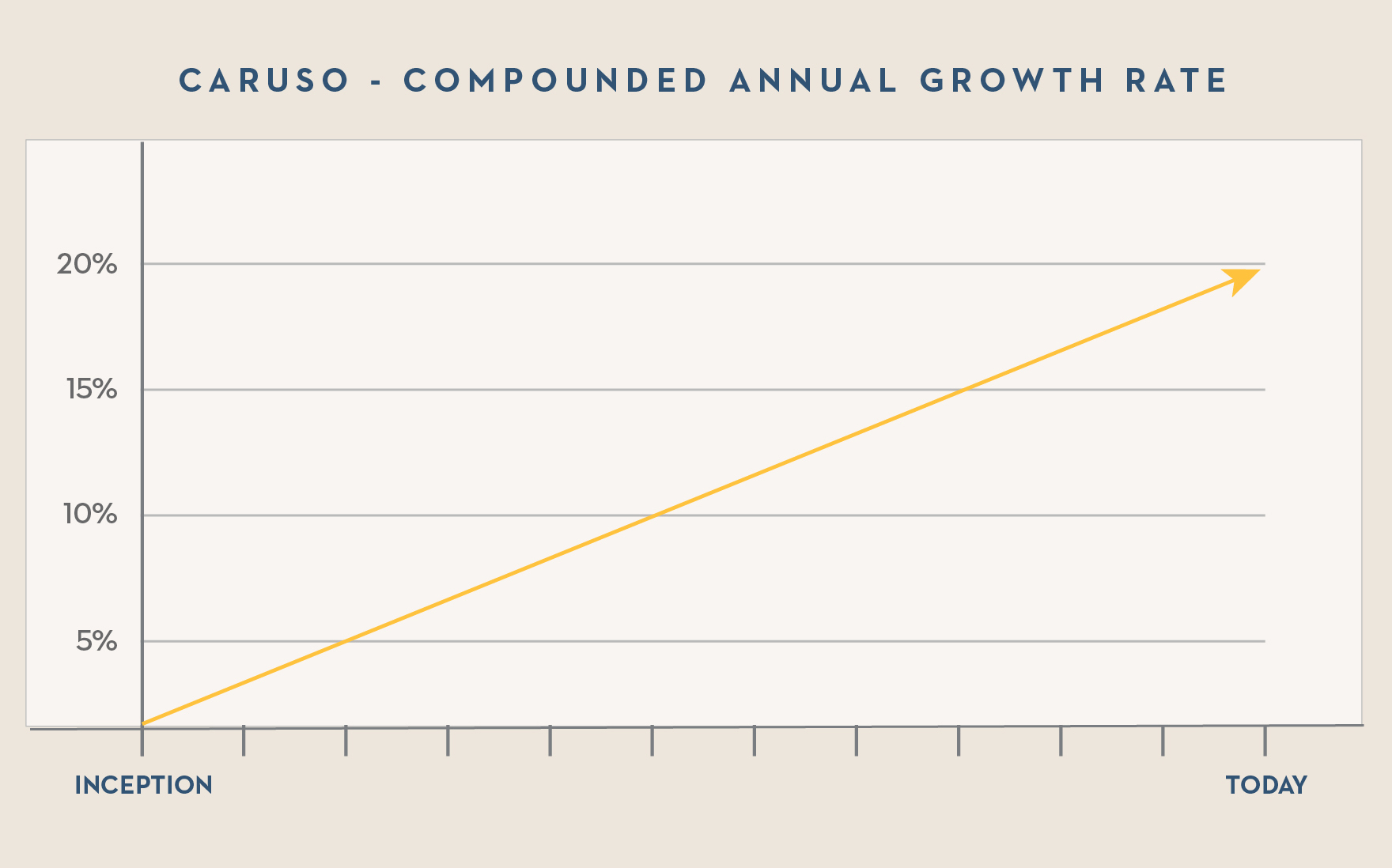 Caruso's world-class portfolio continues to expand and includes the most internationally renowned and award-winning retail, residential, mixed- use properties and his newest addition, a Forbes 5 Star resort hotel destination, Rosewood Miramar Beach in Montecito, California. As cited by Green Street Advisors, Caruso properties consistently outperform traditional shopping destinations based on productivity and sales per square foot, with results three times higher than the industry average. Its flagship property, The Grove was ranked #2 on Fortune's list of the 10 highest sales- generating shopping centers in the country.
At a Glance
3X HIGHER

than industry average

caruso's properties consistently outperform traditional shopping destinations with results three times higher than the industry average.

TOP 5

IN SALES ON FORTUNE

Caruso's flagship property, The grove, was ranked second highest sales-generating shopping centers in the country.

TOP 15

ranking on shopping center today

caruso is the only development company to have two of its properties ranked on Shopping Center Today's list of the top 15 shopping centers in the world.
Philanthropy
Caruso's deeply held personal philosophy and commitment to giving back have further solidified his reputation as a compassionate member of the community. In 1991, he and his wife Tina, founded the Caruso Family Foundation, dedicated to supporting organizations that improve the lives of at-risk children in need of healthcare and education. Among the many nonprofit organizations that he supports, Caruso is actively involved with Operation Progress, Para Los Niños, St. Lawrence of Brindisi School and Verbum Dei High School, all focused on the historically underserved area of Watts, Los Angeles.
In 2019, Caruso announced a $50 million commitment to the Pepperdine School of Law, which has been renamed the Rick J. Caruso School of Law in recognition of the historic gift. The contribution, made through the Caruso Family Foundation, will expand educational access to exceptional, historically underserved student populations—a hallmark of the Caruso family's philanthropic efforts in the Los Angeles area and beyond—as well as fuel several initiatives to strengthen the School of Law's academic programming.
Caruso, a long-serving member of the USC community, also endowed the USC Caruso Department of Otolaryngology at the Keck School of Medicine and the USC Catholic Center, which provides spiritual connection for faculty and students of all faiths. He earned a Bachelor of Science degree with honors from the University of Southern California Marshall School of Business and a Juris Doctorate as a Margaret Martin Block Scholar from Pepperdine School of Law.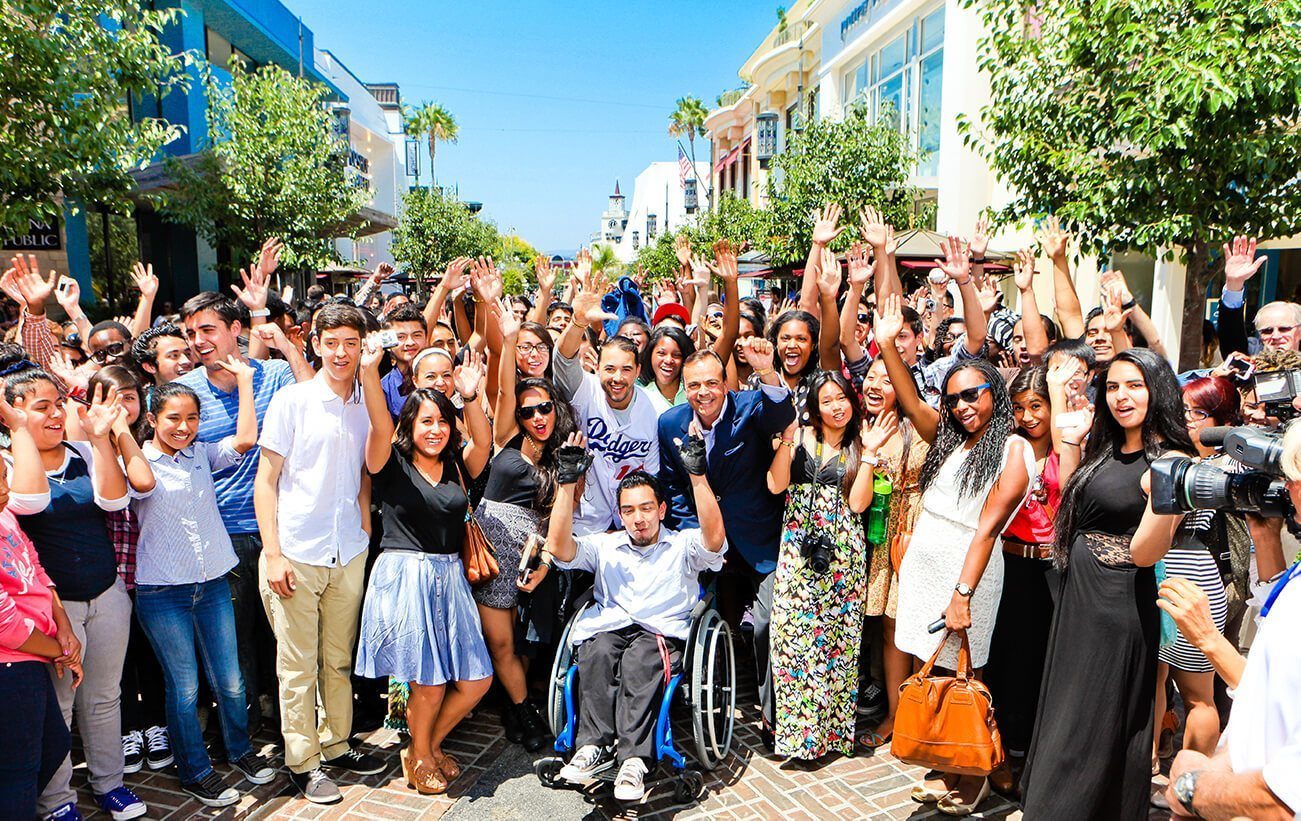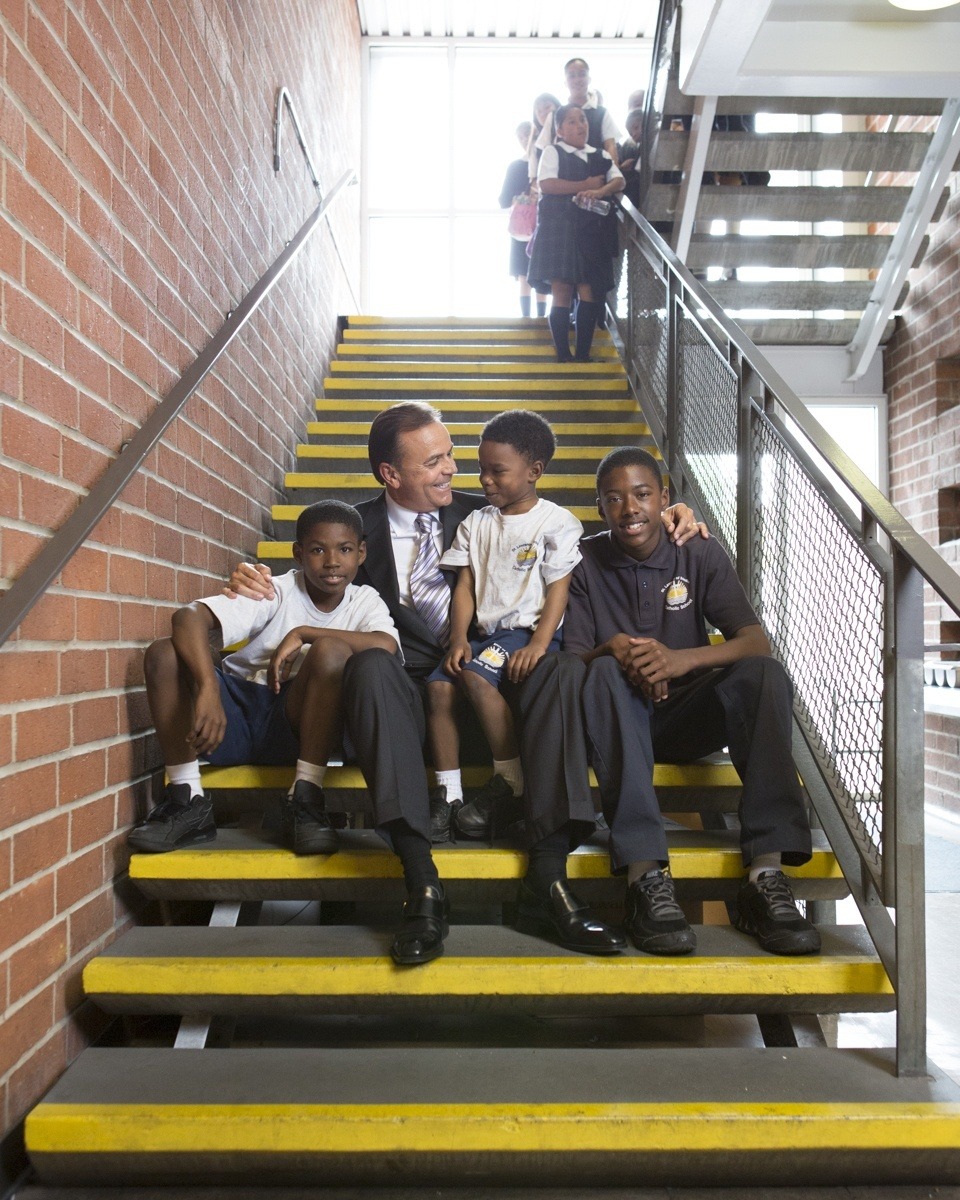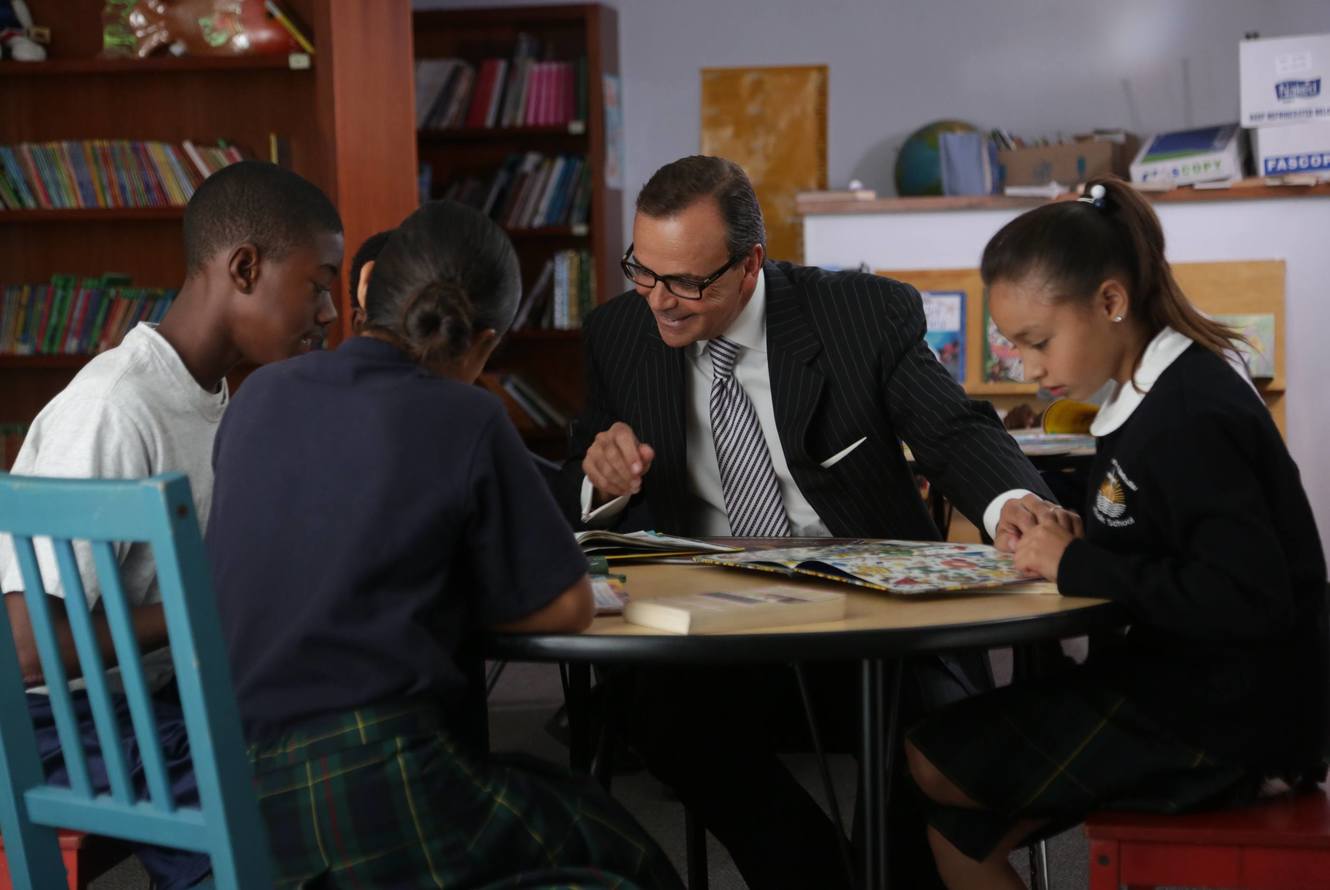 civic responsibility
At the heart of Caruso's award-winning development approach is a deep respect and understanding of civic responsibility and a fierce loyalty to surrounding communities—the result of decades of hands-on experience in public service.
Early in his career, he served as the youngest Commissioner in the city's history when Mayor Tom Bradley appointed him Commissioner for the L.A. Department of Water and Power. In that role, he brought a 25-year-old lawsuit to resolution that provided more clean water to Los Angeles while protecting the environment. Following this success, Caruso was selected as President of the L.A. Police Commission where he led the effort to overhaul the Los Angeles Police Department and recruited William Bratton as Chief of Police. Together, they reduced the city's crime rate to the lowest levels in 50 years.
In 2018, Caruso was asked to serve as Chair of the University Southern California's (USC's) Board of Trustees. As Chair, he oversaw transformational reforms to the university's culture and the Board's governance model to ensure accountability and oversight. He has worked tirelessly to restore trust and to build a world-class leadership team, including hiring the first female president in the university's history and playing a key role in the overhaul of the university's athletics program.
Caruso has also served as the Chair of the Board of Loyola High School, and is on the Boards for St. John's Hospital, and the Ronald Regan Presidential Library Foundation. In April of 2020, at the height of the COVID-19 pandemic, Caruso became part of both a federal and state level task force, providing expertise on reopening the economy safely.
Awards & recognition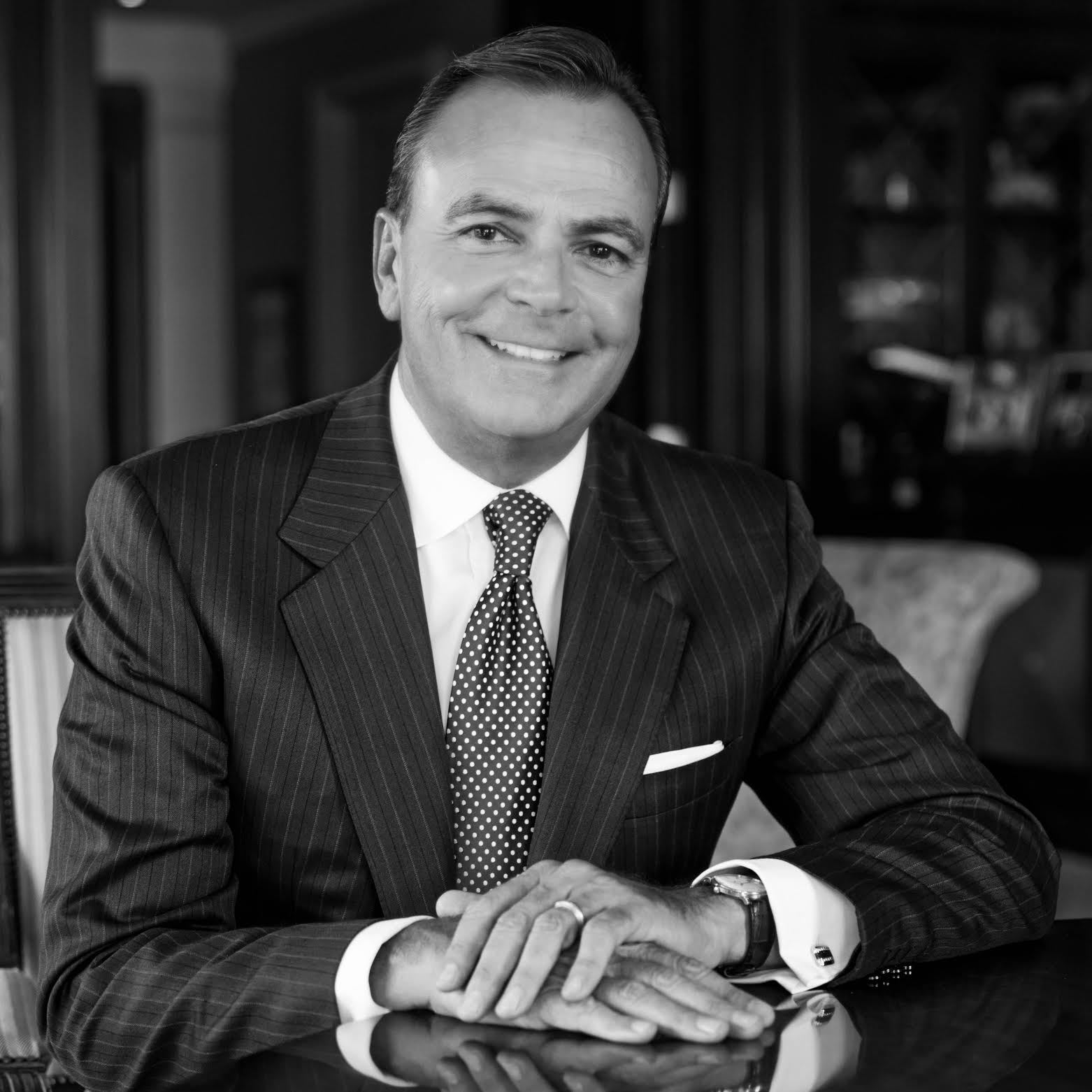 TRUE BLUE AWARD

LOS ANGELES POLICE FOUNDATION

For positive change through philanthropic, business and civic leadership.

Commander in the order of St. Gregory the Great

POPE FRANCIS

For service and generosity to so many in need.

Asa v. call award

USC

The most distinguished alumni honor at USC.
LA Stories: In Conversation with Rick Caruso (2019)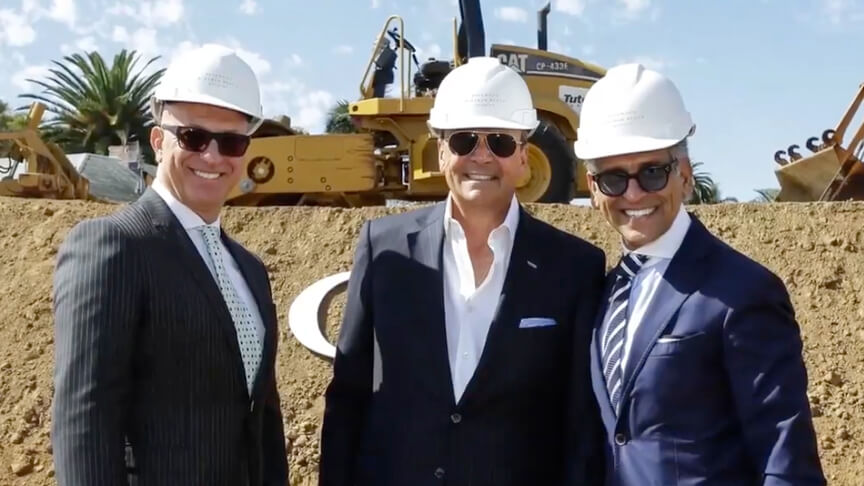 Rick Caruso at the Rosewood Miramar Beach Montecito Groundbreaking (2016)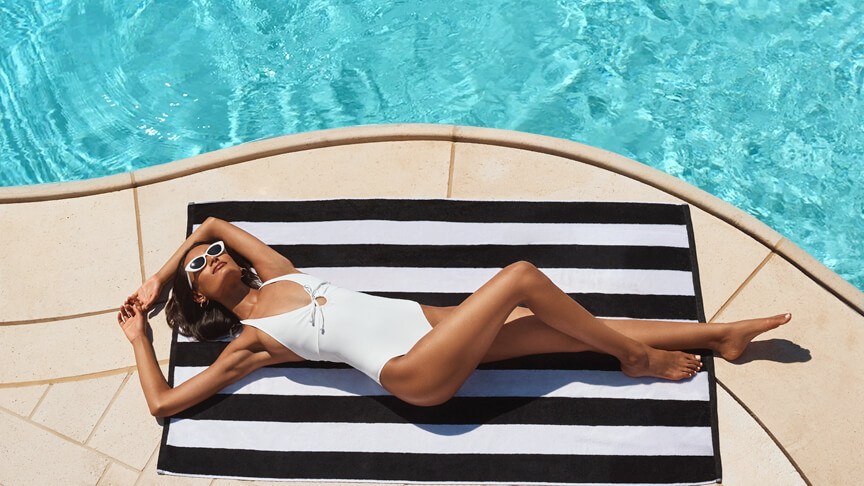 Rosewood Miramar Beach - Now Open (2019)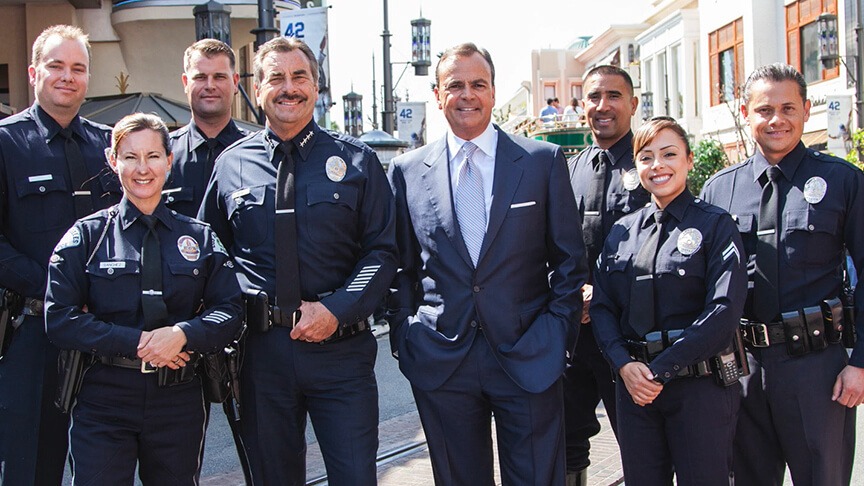 Rick Caruso receives the Patriot Award from the Navy SEAL Foundation (2019)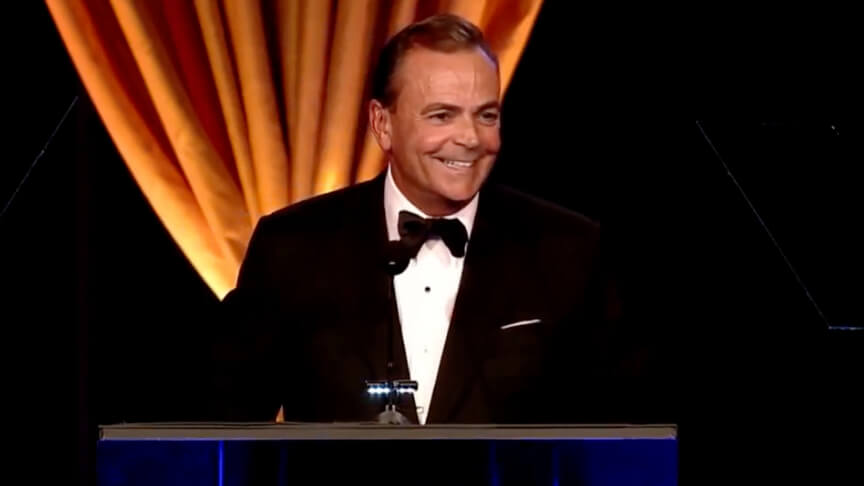 USC honors Rick Caruso with the Asa V Call Alumni Achievement Award (2017)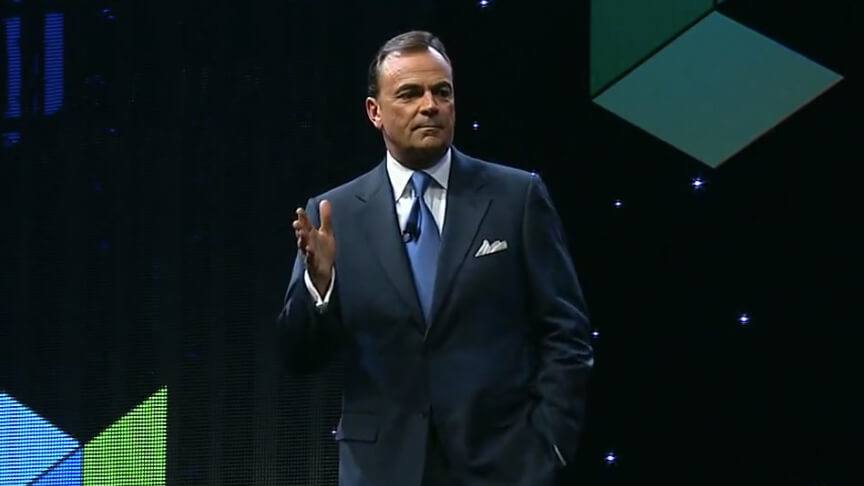 Rick J. Caruso's Opening Keynote at the National Retail Federation BIG Show (2014)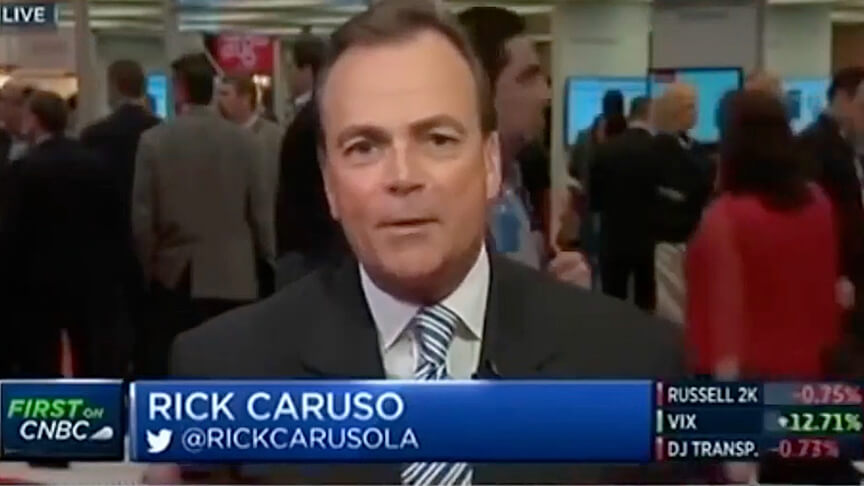 Rick Caruso on CNBC Squawk on the Street (2015)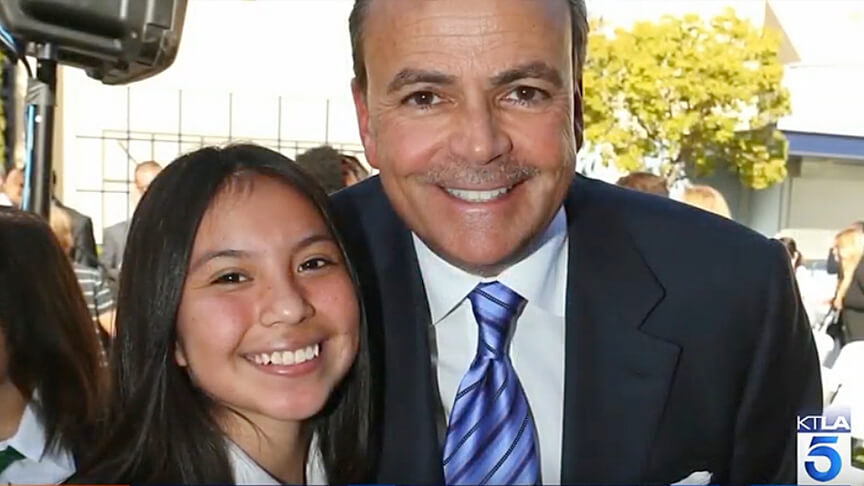 KTLA Evening News feature on Rick Caruso (2017)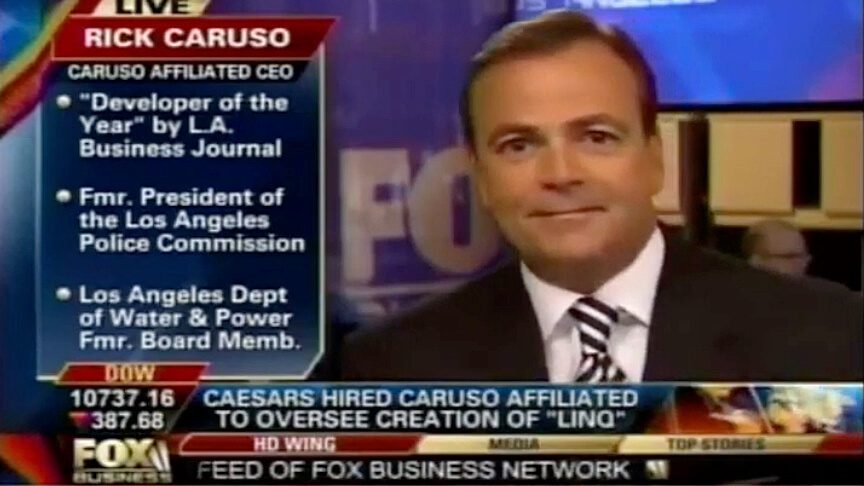 Rick Caruso discussing The Linq with Fox Business (2011)